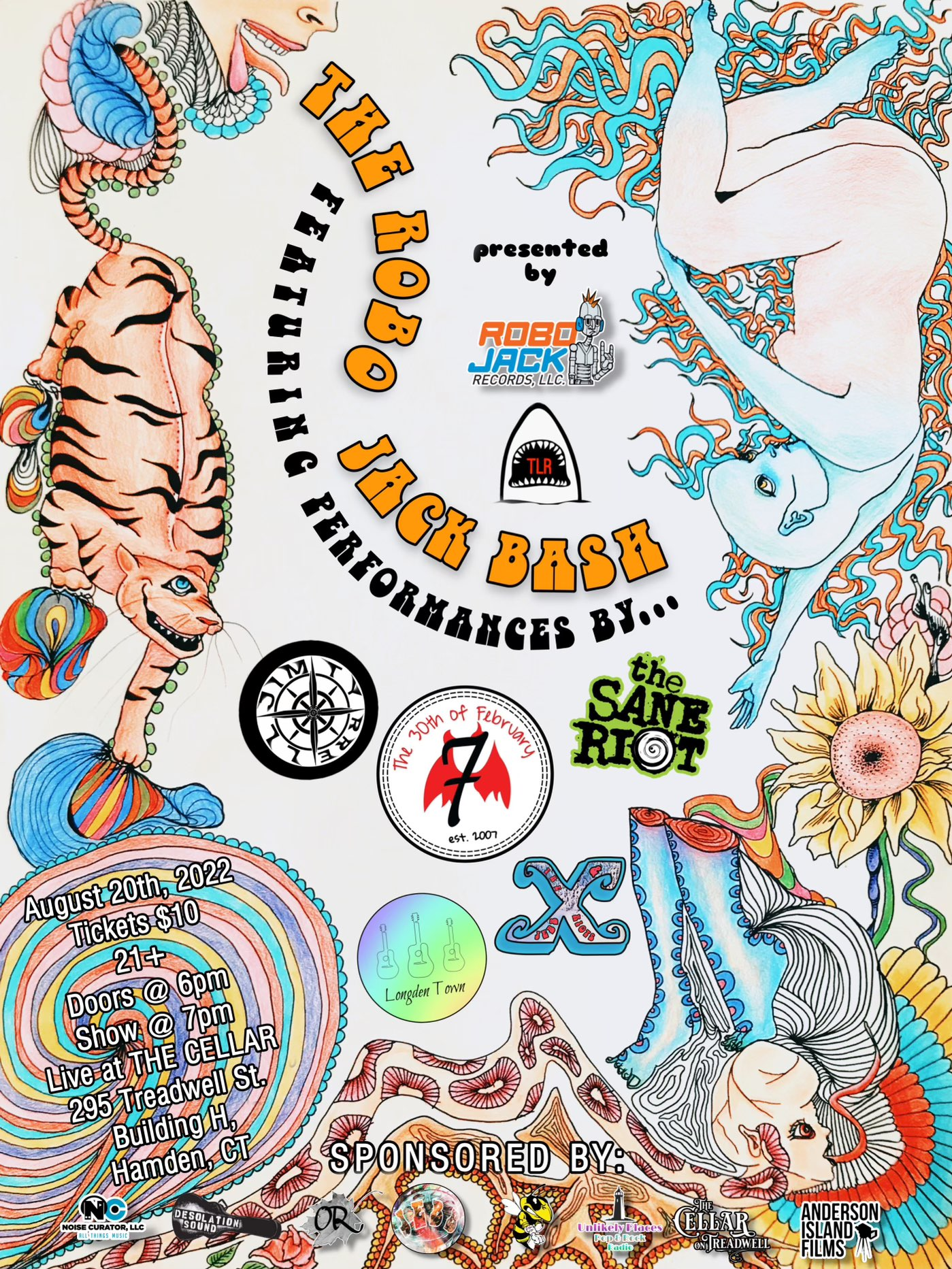 The first ever Robo Jack Records live event is The Robo Jack Bash!
This very special event will take place on August 20th, 2022 and is presented by Robo Jack and TLR Records! It will take place at The Cellar on Treadwell in Hamden, Connecticut and will feature performances by Jim Tyrrell, The Sane Riot, Jebb & The Riots (Jebb and Owen Radford), The 30th of February and Tim Longden! This is going to be a very historic event, Robo Jack team members Owen Radford and Josh Bradley are flying into Connecticut from Ohio and Florida, respectively! You can buy tickets for $10 at the door, or you can buy them early here:
https://www.ezevent.com/Live/RoboJackRecordsBash001atTheCellaronTreadwell/08202022/738412
Big thanks to @kathryn.wathryn on Instagram for designing the poster, as well as our sponsors Noise Curator LLC, Desolation Sound, Owen Radford Graphic Design, Jebb's Music, Mad Wasp Radio, Unlikely Places Pop and Rock Radio, and Anderson Island Films!