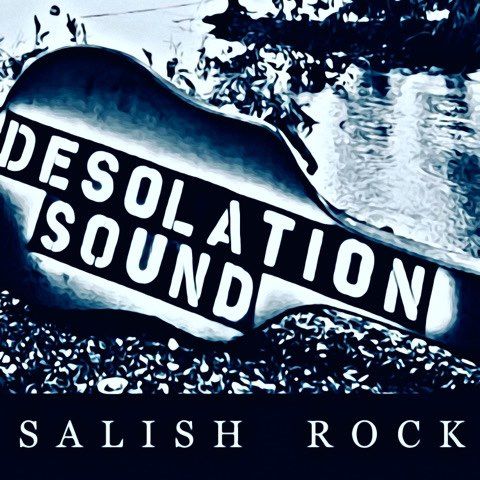 Yesterday our very own Desolation Sound released their debut album "Salish Rock", and we couldn't be more proud of them! 
Compiling songs from their first two EPs (2020's "hope" and 2021's "Flight Case"), plus 4 new songs including the single "Record Store", the album is a wonderful collection of some of the best alt rock/power pop you've heard since then early 2000s! Produced by Adam Kasper with assistance from Jon Auer of The Posies fame, the album does a phenomenal job of capturing the atmosphere of Friday Harbour, the island the band call home. Combining the melodic, driving sound of the songs with frontman Daniel Day's introspective lyrics, Tom Henry's awesome guitar leads, and of course the unstoppable rhythm section of Darvis Taylor and Scott Sluis, this is an album that is unmatched in its energy and its awesomeness. 
The album is out now on any streaming service or digital music store of your choosing, and you can also buy it from the Robo Jack Records Bandcamp, where you'll get access to an exclusive bonus track "Lost And Found". CDs will be coming soon as well, so keep an eye out for news regarding that. Additionally, we've got Desolation Sound merch in our store now to tie with the album too!
Purchase the album here: