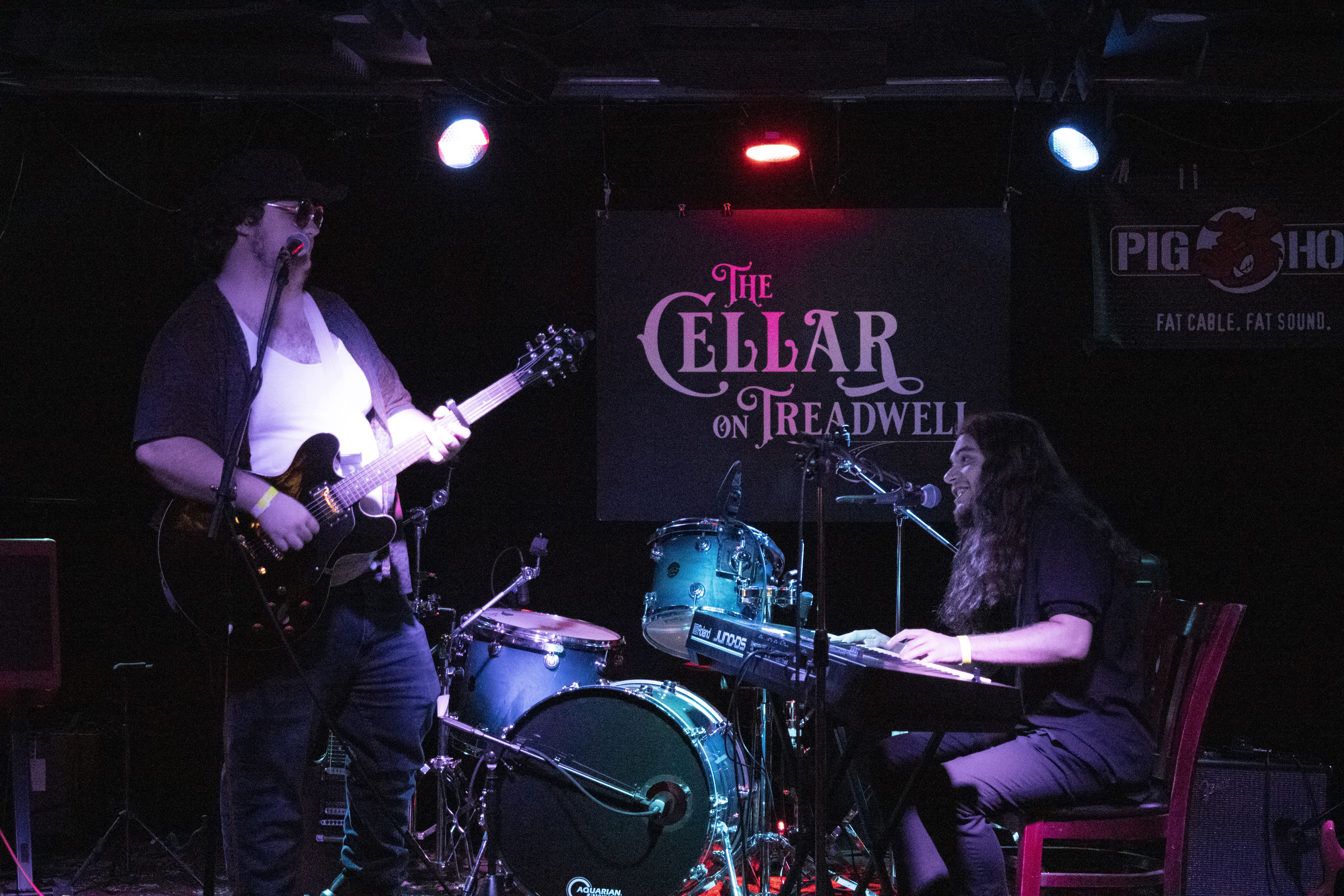 It sounds strange, but on August 20, 2022, Jeremy "Jebb" Edmond and Owen Radford proved that social media is not always the toxic waste dump it's made out to be.
I officially started talking to Jebb on the morning of May 9, 2016. I won't sugarcoat it: We were a couple of music-loving, high school outcasts who needed someone to talk vinyl records with. I had been collecting LPs for almost two years at this point, and even though most of my friends had come to respect my love of wax discs, I didn't have anyone to really talk about my collection with.
As it turned out, Jebb and I had a lot in common. We were both pre-queer guys who had a thing for hair dye. The Beatles were early heroes for the both of us. And "Kingdom Hearts?" Loved it.
As time went on, Jebb and I ended up introducing each other to a handful of our own respective favorite artists. I helped him discover a love for Billy Joel—and surely others—while he turned me onto progressive rock icons from King Crimson to Emerson, Lake, and Palmer, and the added bonus of jumpstarting my obsession with harmony bands. Once he introduced me to Crosby, Stills, Nash, and Young, I was hooked. 
And as little as I took the new stuff for granted, I took advantage of the music we already shared, and asked Jebb if he would be my co-host on a vinyl-centered webshow I fathered a year or so prior, entitled "Behind The Grooves." In the end, he reviewed two albums on the series—The Beach Boys' Christmas Album, and John Entwistle's "Smash Your Head Against The Wall"—before stepping down, due to school and all that.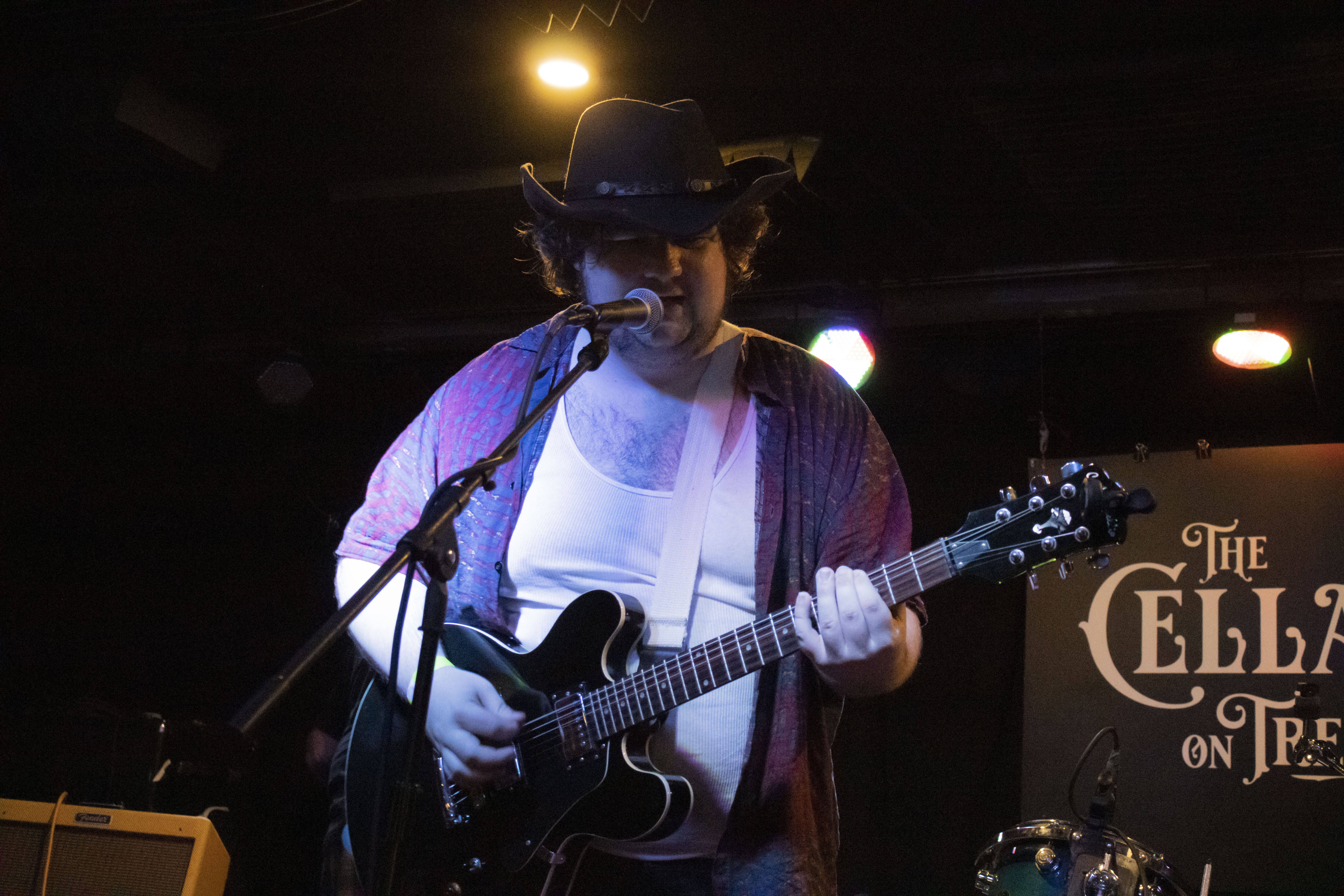 It wasn't long before I began to witness the beginning of Jebb's own music career, which was the spark that led to his dream of starting his own record label. And he didn't slow down, either. There were some days where it felt like Jebb was pushing something new every day, and surprisingly, there was a good year or two where there was so much coming out, I just stopped keeping up. We remained friendly for a few years, and we supported each other when mental illness came about on either end, but at that point in time, I definitely would not have considered Jebb a part of my primary friend group.
On a crisp, January morning in 2022, I was in low-key panic mode. I was only 24 hours away from interviewing both Alice Cooper and Rick Wakeman of Yes in the same afternoon. All of a sudden, I get a call from my old friend.
I'll be honest, I despise phone calls, but I picked up anyway.
In short, Jebb was told by David Skaff—who he connected with via Jason Cropper of Weezer—that he could technically consider his up-and-coming Robo Jack Records label an official business. He'd just have to apply for an LLC, and work out all the tax information and such. And for some reason, Jebb wanted me on his all-star team that included himself, David, and another mutual friend of ours, Owen Radford, based in Dayton, OH. 
My role would be very minimal—which is 110% cool—and would only involve me occasionally looking over blog posts and liner notes like these, making sure that everything is grammatically correct, well-written, and em-dashed to the absolute max. I didn't have the chance to say "yes" or "no," but what was I gonna do? Not give my undying support to my friend's new record label?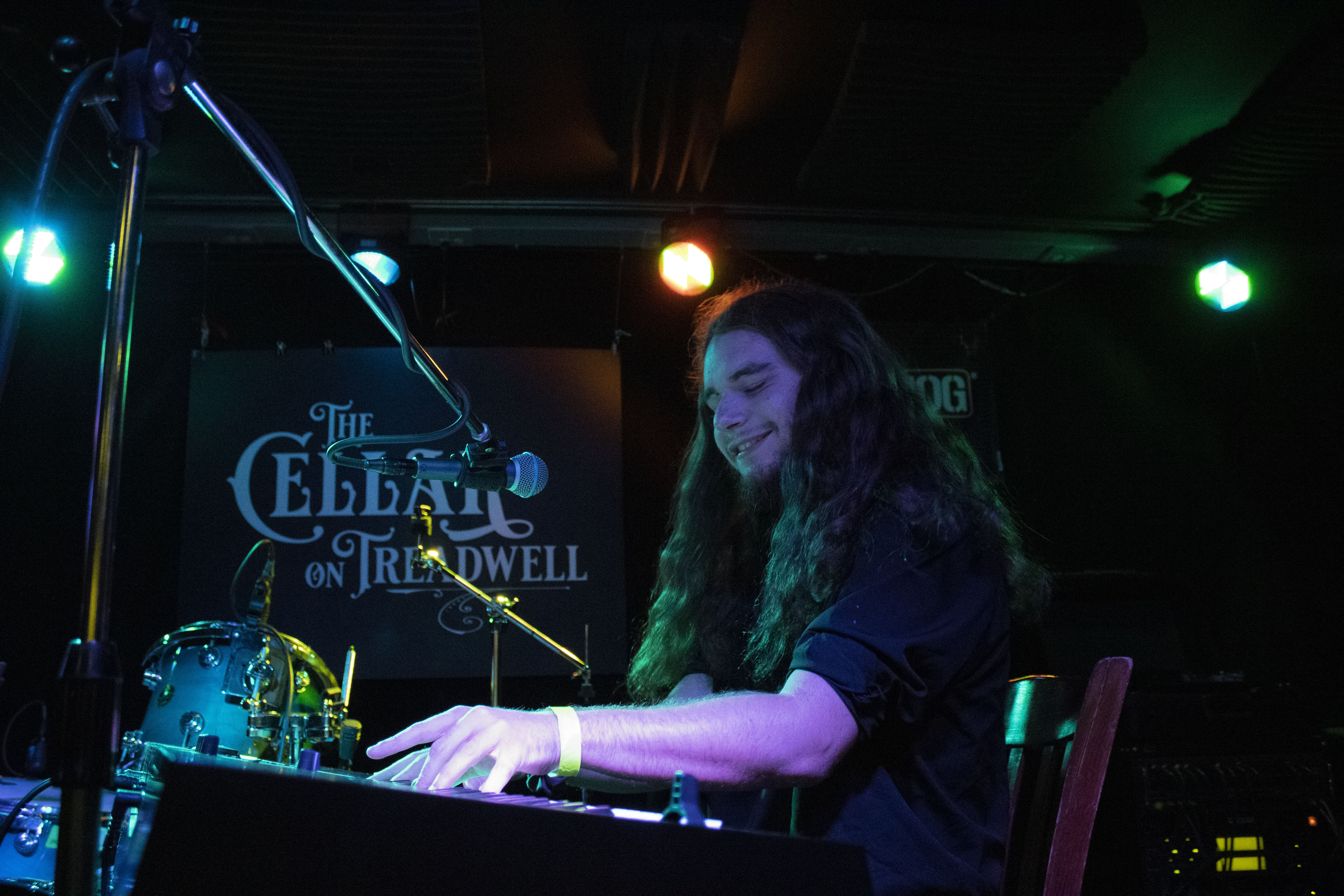 I met Owen through Instagram as well. A few of his music tastes definitely rubbed off on me over the years, but if he weren't the humble, kindred, open-minded spirit he is, Owen would probably think of me as the biggest purist he's ever met. While I'd be jamming to deep cuts from Tom Petty or Brian Wilson's SMiLE, he'd be reminiscing about Graham Parker's fabled career, or deconstructing Elvis Costello's "Upon A Veil of Midnight Blue." 
But sure enough, in all my years of talking to music lovers, and musicians—be it local to my hometown of Tampa, FL, or Rock and Roll Hall of Fame-inducted—Owen truly remains the most well-versed, sharply educated person I know who can hold a conversation of just about any band or artist I can think of for at least five to ten minutes. And being musically gifted is the cherry on top.
Fast forward a month. I was in Disney's Hollywood Studios, waiting for a table at '50s Prime Time Cafe, when Jebb called me again. He told me all about a Robo Jack Bash he was putting together for August, featuring a barrage of some of his favorite local names. And the real ball-puncher? Owen was going to join him onstage for the first time ever, as Jebb and the Riots. I hadn't heard Jebb this excited in ages, going at about 160 words per minute. He made a point to invite me to the show as well. But I wouldn't be performing (unless I wanted to, which I didn't). I'd be reviewing the entire thing, from the front row.
Here's the thing: At this point in time, we've all known each other, more or less, since we were teenagers. We're all fully-grown adults now, with jobs, money, and no immediate plans to move out of our parents' houses, primarily due to the crippling housing crisis, and inflation. And COVID-19 basically took a year away from everyone, so if there was any time to finally meet up, it was right now. I was a bit skeptical at first, but after pushing myself to live my life a little bit, I started looking at flights, and even convinced Jebb and Owen to take a train to New York City for a day. It felt like the world was in our hands.
Before any of us knew it, mid-August was upon us, Owen and I packed our bags, and we headed up north. I had never been to New England before, so needless to say, adventure was out there.
Owen was our designated driver. Jebb doesn't drive, and driving anything that isn't mine gives me a ton of anxiety. Plus, I was a month past my 21st birthday, and I wanted to drink, so Owen stepped up. He drove the three of us to a pizzeria in New Haven that Jebb recommended, where we went over our plans for the week, many of which would slip through the cracks. 
We drove back to our motel room in the small town of Cheshire, and let's just say that the laws are a little different in Connecticut than in Florida. As a result, I was awake past midnight, laughing like there was no tomorrow, and poorly singing Ringo Starr's "No-No Song," with a little help from a very exhausted Owen supporting me every step of the way.
I ended up only sleeping for a few hours, before waking up to Owen opening our room door, on the phone with a disjointed friend who needed someone to talk to right then and there.
We had a train to catch anyway, so the three of us chowed down on a fast-food breakfast, and Owen drove us to the New Haven train station, where we would hop on our $30 ride to New York City. That should have been the first sign of what was to come.
The three of us were approached by a self-described "ex-con from Harlem," who was looking to get back home. He admitted to having the money for getting on a train, but because he didn't feel like spending it, in his eyes, we were going to do it for him. We quickly told him that we didn't have any money, but we wished him the best.
This station looked abandoned as hell. There was literally no one else around, and while trains were listed, nothing was coming or going. We had our tickets, but saw that there was an ATM-style machine, so we tried to get them printed. We were a bit unsure of what to do at this point.
Mr. Ex-Con spotted us, approached us again, and aggressively asked us why we lied to him about not having money. Jebb was on the brink of panic, but still explained to him that we bought our tickets in advance, and the dude began walking away from us, uttering obscenities. Honestly, we were pretty scared at that moment. What if he had a weapon? What if he was gonna come back with one?
We hung around in hiding for maybe another five minutes, hoping that a train would show up. But it became blatantly clear that nothing was coming, so we decided to just spend the day hanging out at Jebb's house. We did have a show to rehearse, after all. So, we snuck away when the ex-con—now talking to someone in a neon vest—wasn't looking, and drove back to Jebb's house to grab naps and watch the "South Park" 25th anniversary concert at Red Rocks Amphitheatre, which had only started streaming recently.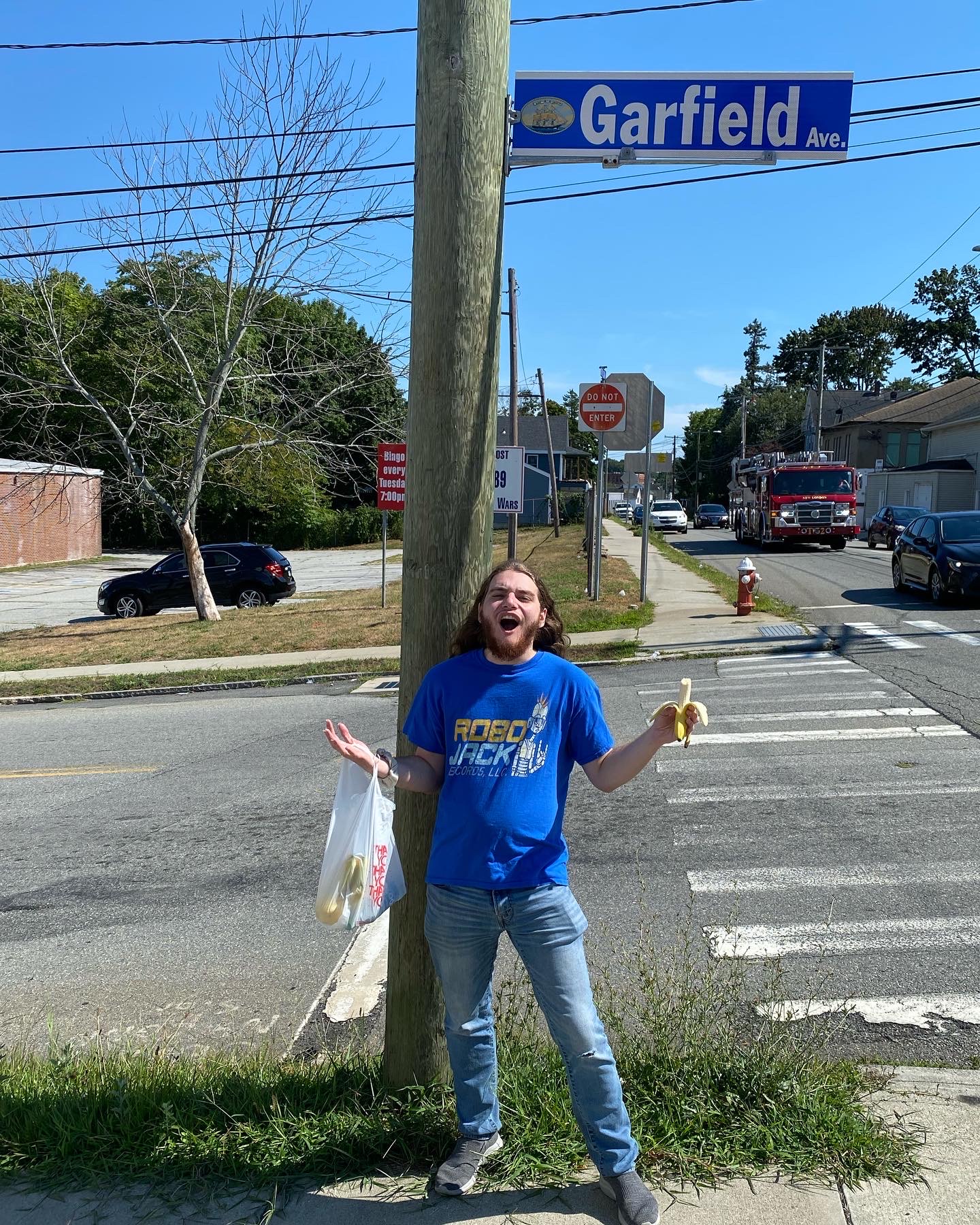 We were all a bit shaken, but shook the experience off fairly quickly. It was a pretty solid trip otherwise. A few hours after our New Haven hiccup, we got to check out Mystic, a seaport village about an hour away from Jebb's house, which fondly reminded me of Tarpon Springs, Florida, right near my house, and the town I went to high school in.
Jebb must have eaten a really bad hot dog out there, because that night, it was just me and Owen in the motel. As much as we hoped our buddy's massive stomachache would disappear already, I feel like I finally got to really know Owen that night. We grabbed dinner at a local bistro, and later drove around for an hour or so, just telling each other about tidbits of our lives.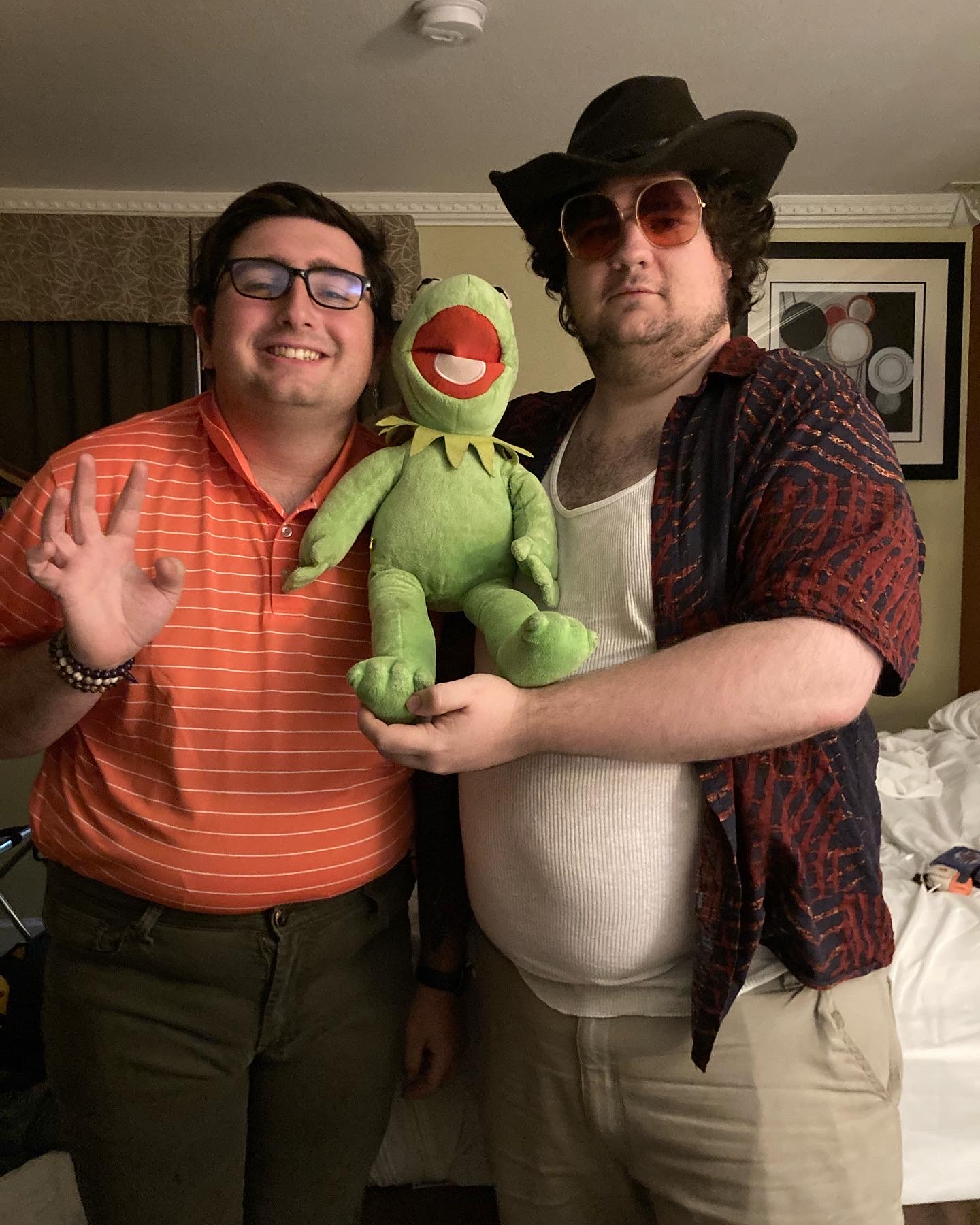 That hot dog was still messing with Jebb come Saturday morning, and we weren't sure if he was going to make the Robo Jack Bash at all. Jim Tyrrell had come all the way from New Hampshire to perform, and Tim Longden, as well as 30th Of February had sacrificed their Saturday nights for us. But Jebb being Jebb, he took a hard nap at our motel room that afternoon, woke up strong, and we headed to the show as if nothing had happened.
I truly hope you enjoy hearing an example of how the strong ones overcome adversity the fastest, and also of how sometimes, Instagram might just be the best thing that ever happened to this merry trio of brothers.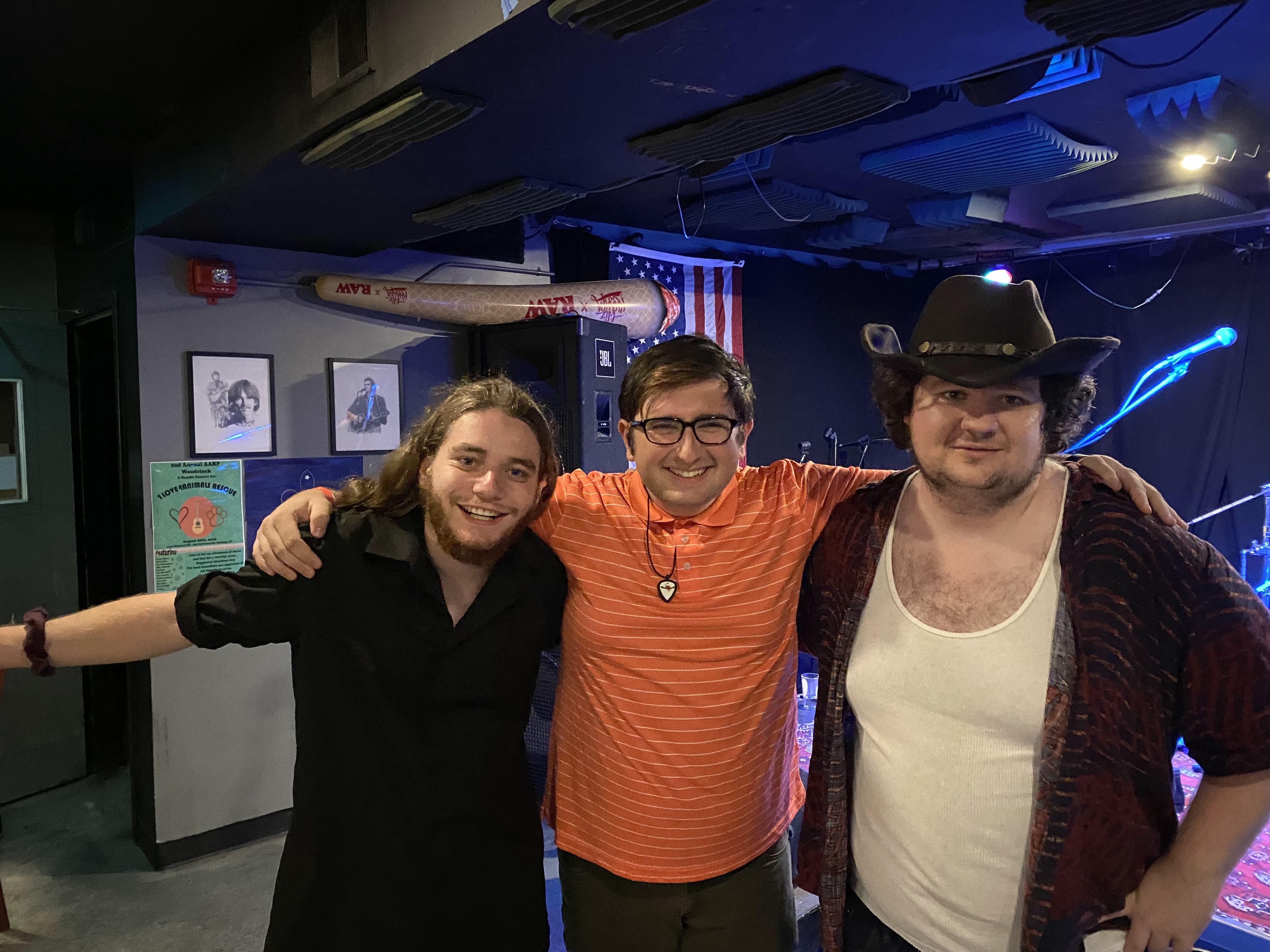 -Josh Bradley, 2023
"Jebb & The Riots - Live @ The Robo Jack Bash" is available to listen to now on the Robo Jack Records Bandcamp, with CDs coming soon as well.