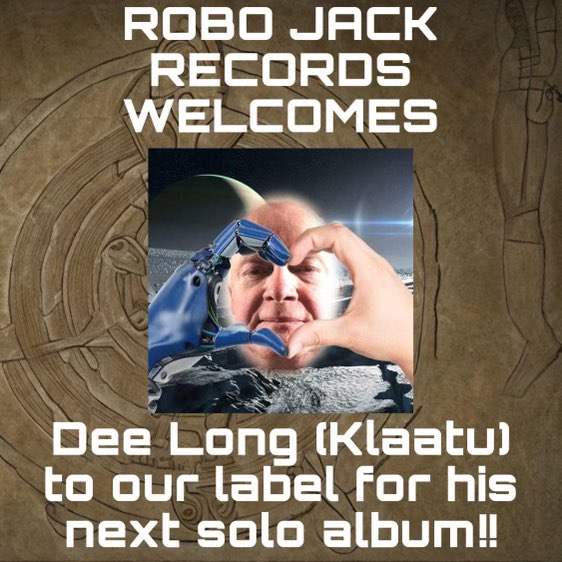 Robo Jack Records is proud to welcome a new addition to our label's roster… Dee Long! 
Dee is best known as the guitarist of the 70s psych rock band Klaatu, a band who people once thought were The Beatles in disguise! He later went on to work with several artists and eventually have a solo career, and now he's releasing his first solo album in over a decade with us!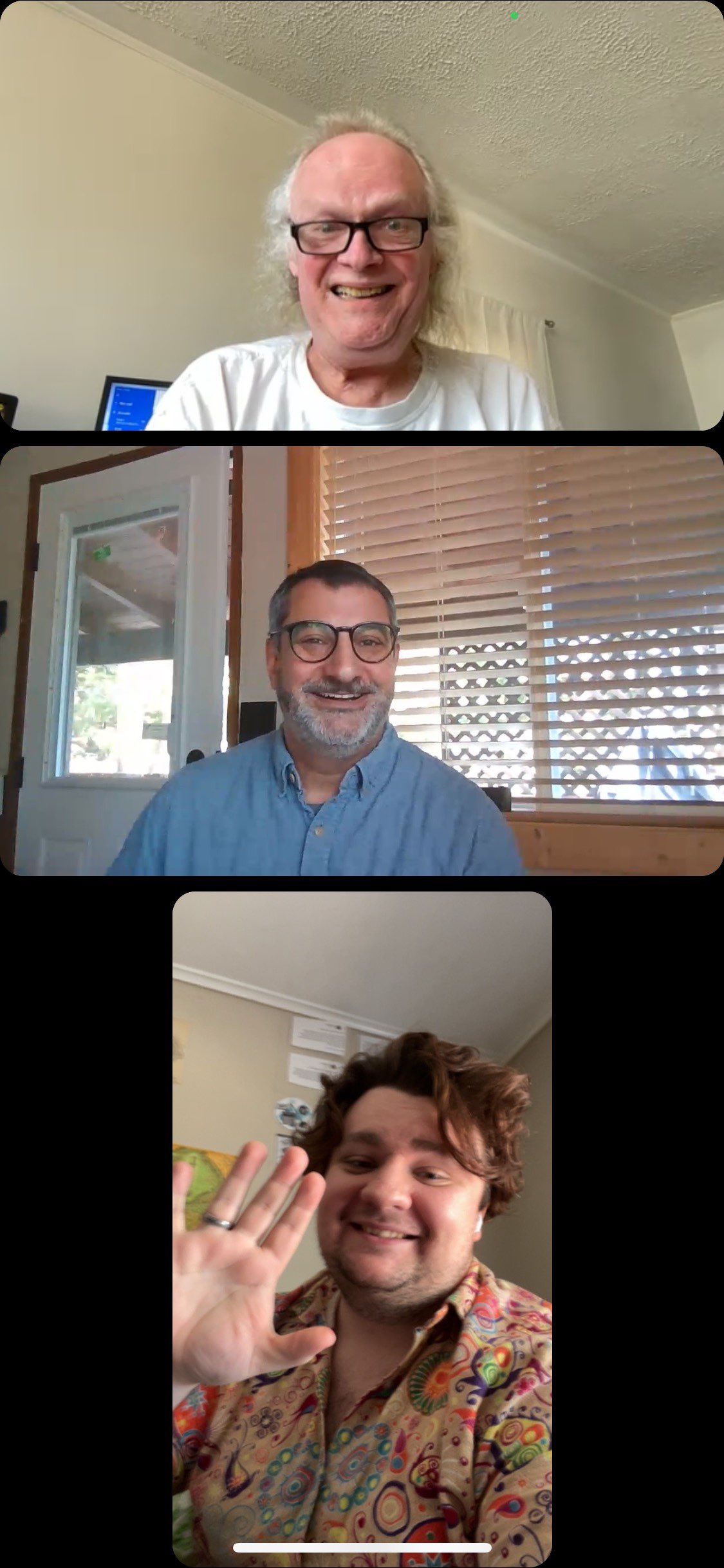 Robo Jack team members Jeremy Edmond and David Skaff met with Dee this past month to finalize his signing with us, and he's working right now on his new solo album that'll be released on Robo Jack Records in the future. Stay tuned for more news, and be sure to sign up for our mailing list and follow us on social media for more updates on new music from Dee Long, as our site will be going down soon for remodeling.