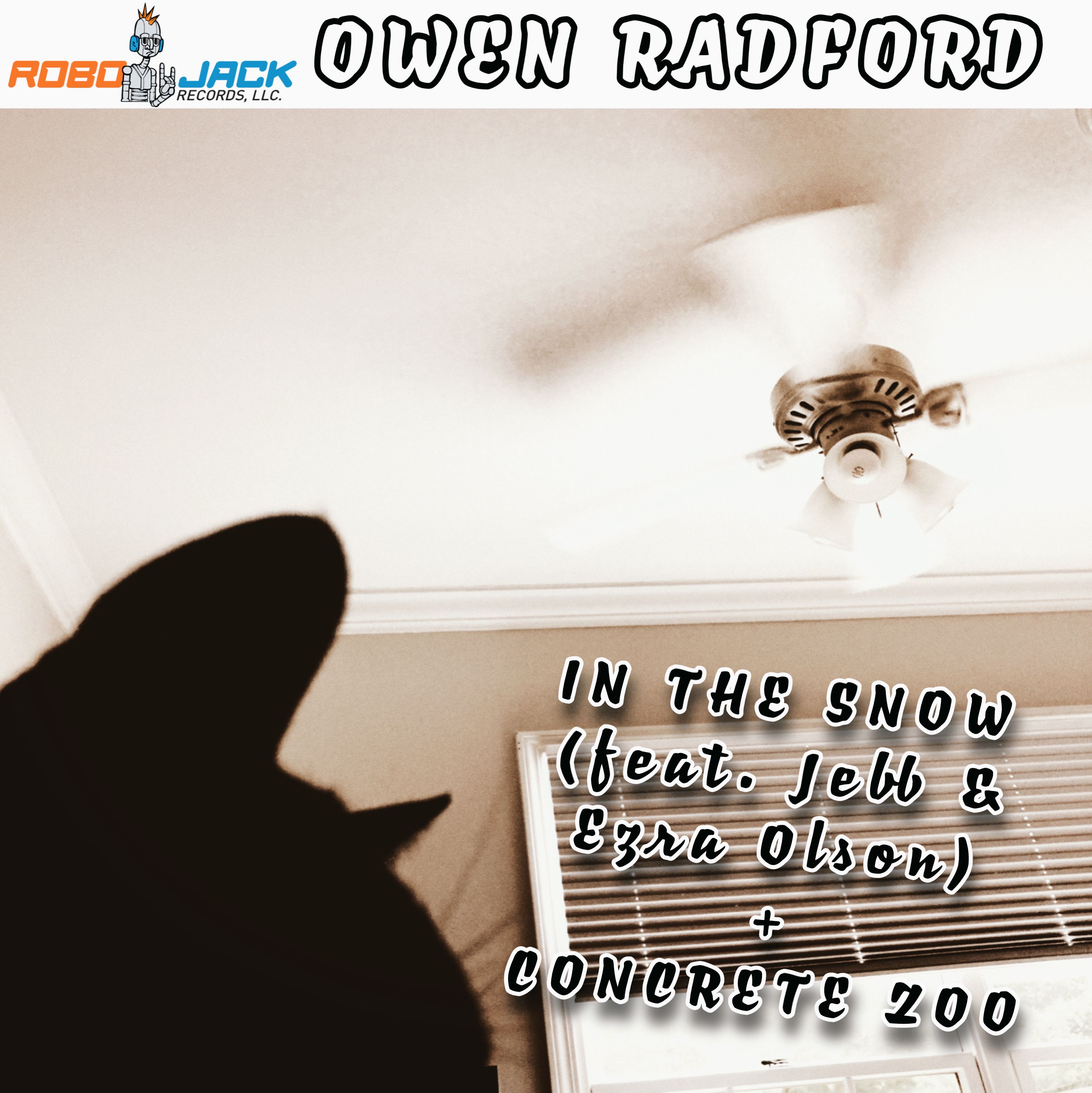 Concrete Zoo is being released almost 4 years after I initially started writing it, and over two years after it was recorded. The song began life in summer 2018, where I was inspired by a lot of stuff I saw happening in the news and around my own hometown to write a story song, pretty much the first one I ever wrote to be a full-on narrative story with characters. 
I made the setting of the song a city not unlike my own (though also drawing inspiration from Cincinnati and Cleveland), and that was what gave the song its title of Concrete Zoo as well. Concrete is obviously something very prominent in cities, and not only is the busy and crowded nature of a city comparable to a zoo, but so are the struggles outlined in the song as well. I decided to have the song move between the perspectives of different characters, highlighting the various experiences that the inhabitants of this town has, almost like a cameraman moving around and capturing various moments throughout the city for a film he's making (hence the song's opening line "the film's opening scene"). And this would all be broken up by the chorus, which would highlight the way they're treated by those better off than them. The lyrics took a lot of fine tuning over the course of a year, and I constantly had to change the music too as I wanted it to be consistent with the narrative of the song. But by mid 2019, I had a song I was satisfied with; a huge 7+ epic tale with an anthemic chorus that some who've heard it have compared to Bob Dylan's more epic, story-driven songs. 
But with the song written, I had trouble getting it to fit with any of the projects I was working on around the time. It could have fit on my self titled album, but it was too long (and that album already had a 7+ minute epic), and it was too serious for Dr. Deceptive's The New Age Propaganda Show. So I let it sit for a while. I also considered recording it for my next solo album Full Circle when I began the recording of that in January 2020, but I ultimately decided against including it there as well. Then finally, in April 2020, I was approached by a good friend of mine who asked if I wanted to contribute a song to a charity album he was putting together. I said yes, and figured it would be the perfect opportunity to release this song as it didn't seem to fit on any album I had tried to put it on thus far. 
So, the next day I sat down and recorded the whole song in one session. First came piano and vocals, then guitars. I had been listening to a lot of Ride and Teenage Fanclub at the time, so I decided to experiment with making the guitars noisy and shoegaze-y. I was also listening to a lot of Robbie Williams at the time too, and the guitar solo of the song may or may not steal the melody from the chorus of one his songs. Not saying which one, though. 
The recording all worked out magnificently, and the was song was ready within just two days of my recording session. I sent it to my friend, he told me he loved it, and I waited for the charity album to be released. Months went by, and when I finally messaged him to ask about it, he said it had been cancelled. I was disappointed, but I understood his reasons, and I instead tried submitting the song to other charity albums but sadly it kept getting rejected by everyone that I sent it to because it was "too lo-fi". So I just put it in the vaults, thinking I may release it on a future solo album or something. And then I proceeded to forget about it for two years. 
Flash forward to November 2021. I had just written In The Snow and sent it to Jebb, and I was still deep in the emotional funk that had inspired that song. As an attempt to try and get myself out of it I decided to go back and listen to some of my old demos and unfinished songs to try and flesh out and finish some of them, and while doing that I came across Concrete Zoo again, and all the memories came flooding back. I decided to myself that because of this song's powerful lyrics and the now great backstory it had, I was going to release it as a standalone single. Then, I decided to make In The Snow its b-side, but as work on that song progressed it became obvious it should no longer be a b-side, and that's how I came to decide that both songs would be released together as a double a-side single. Soon after this Robo Jack Records was born, I was signed, and this double a-side became my debut release for the label.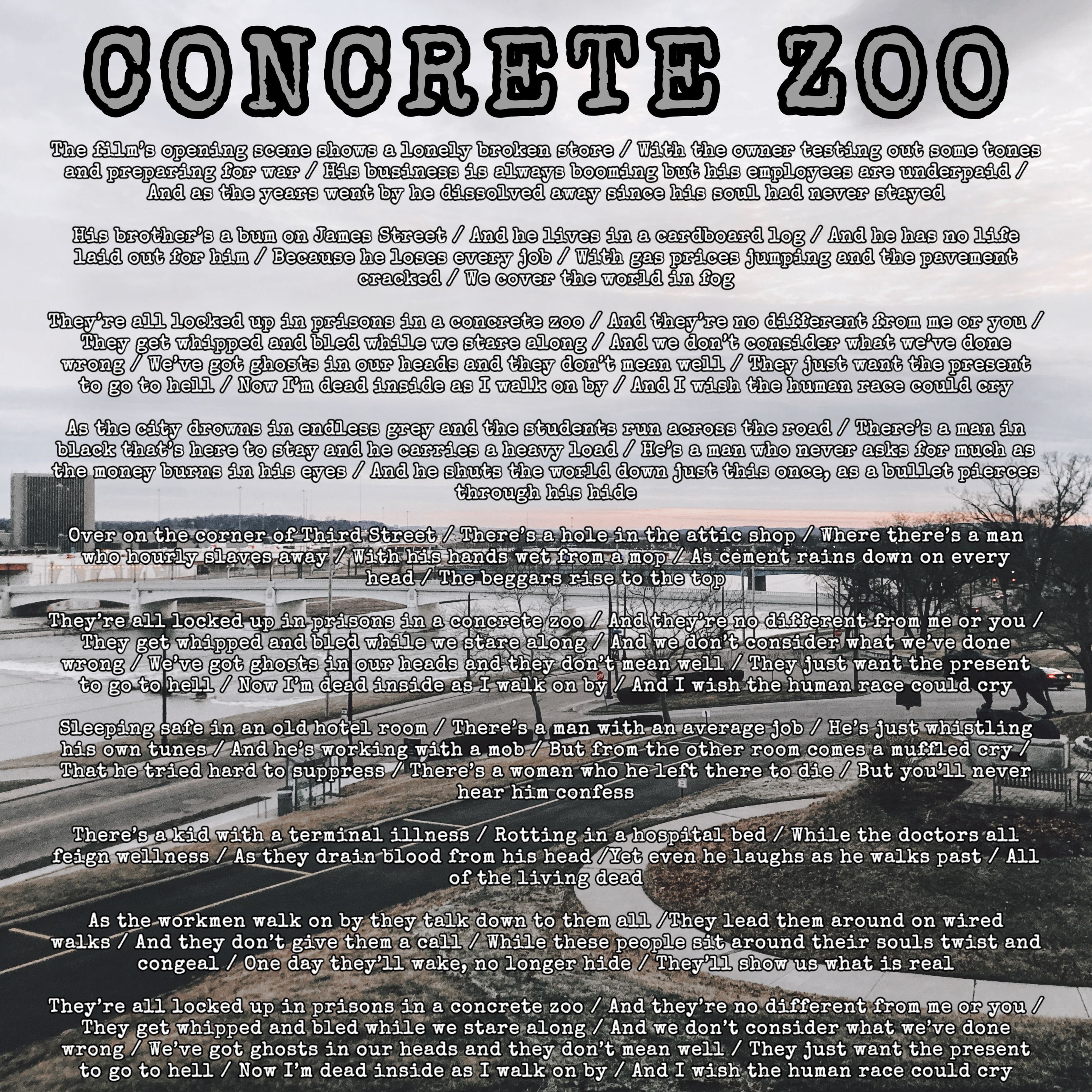 And that's it! I can't wait for you all to hear it, be sure to pre-order the single, which releases on May 26th!